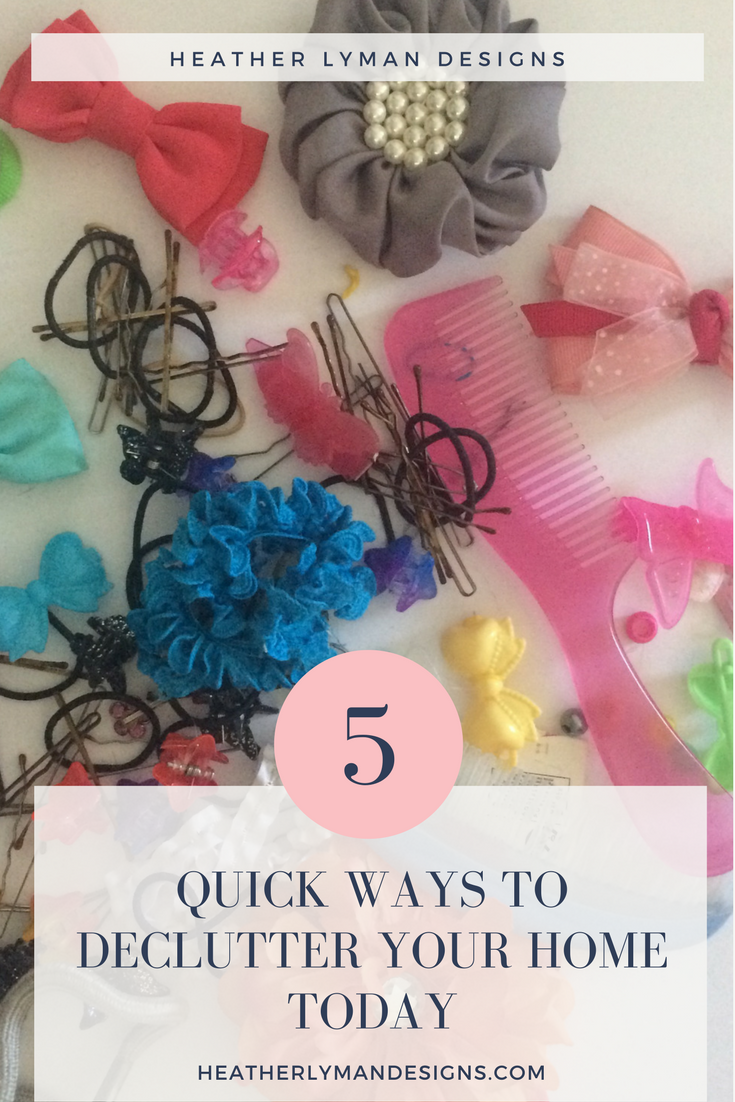 Happy Holidays, friends!  I hope you have been enjoying time with those you love, and celebrating the season.  My Christmas décor is still up, as I am enjoying it as long as I can.  While my kiddos are home for the break, we are loving spending time around the house, enjoying Christmas gifts.  With some of the time around home, I am finding it is a good time to go through items we no longer use, and declutter.  Even though Christmas is over, donations of clothing, home items, and others are always needed at donation centers.  While the weather is cold outside for some of us, take the time to quickly go through this quick list and see what you can donate this weekend.  If you itemize on your taxes, you may even get a write off for your donations!  Bonus!
5 Areas to Declutter Quickly Today
Clothing – Taking a few minutes to visit your children's dressers and closets, will help you to see what they have grown out of, and what is worn out.  I filled a whole large box with my children's clothes, and am ready to pass them on to some other little children who can enjoy them.  I am also taking a visit to mine and my husbands closet, to pull out clothing we haven't worn in a long time.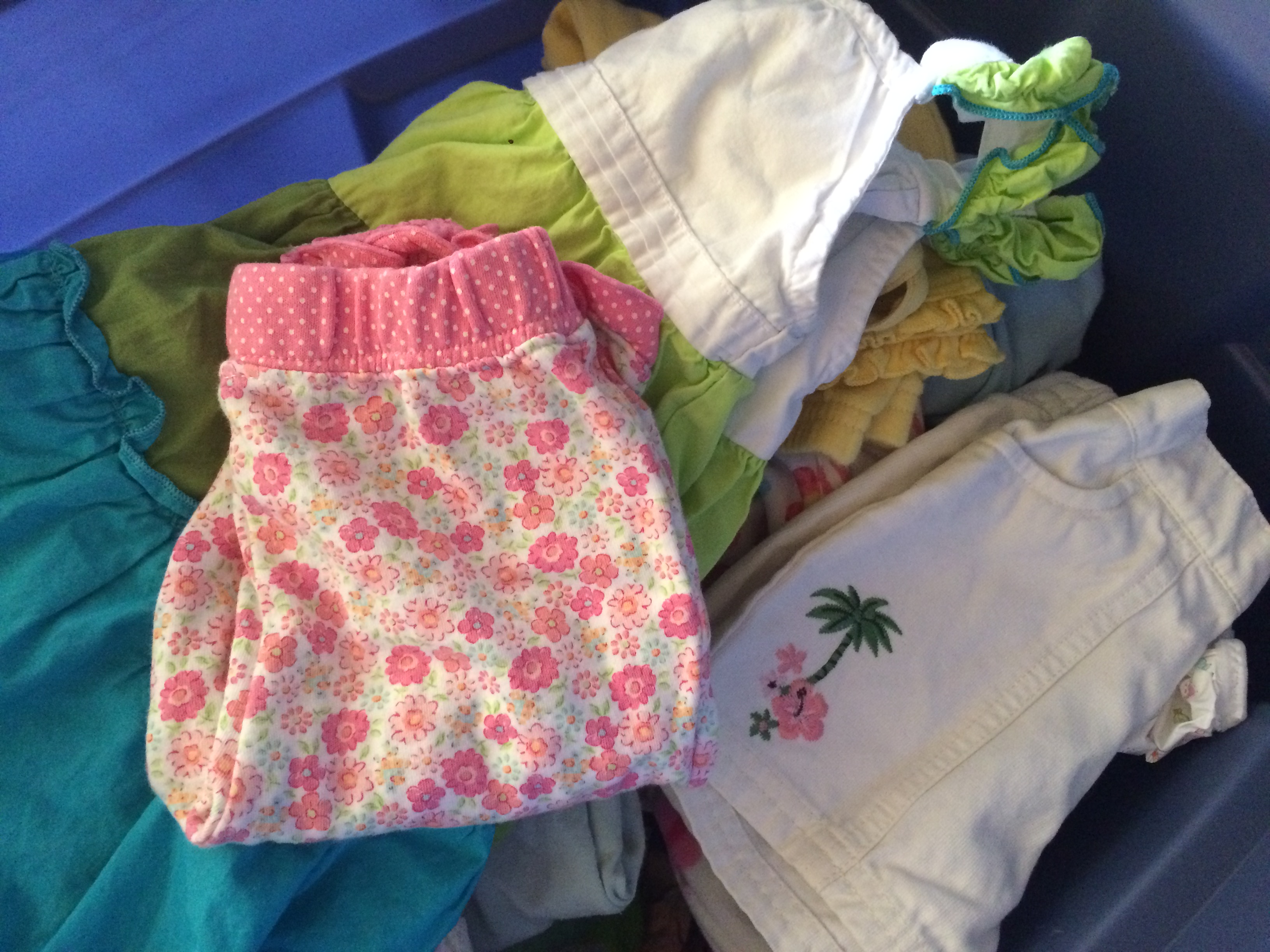 2. Kitchen Items – Take a quick look through your kitchen cupboards, pantry, and where you keep your rarely used accent pieces for your kitchen.  Are there items, you haven't used in quite sometime?  Do you have duplicates of things, you only really need one of?  For example, I have an electric can opener, and went to my less used kitchen area, and found I have another can opener, still in the box.  I am sure some other mom's life could be greatly blessed, instead of it collecting dust at my house.  Hurry and take 5-10 min. and do a quick run through your kitchen.  Ready, go!
3. Home Décor – I don't know about you, but I love having home décor items I can change out with the holidays and seasons.  So, I have quite a few bins with a variety of items in them.  I also love picture frames, but moving from house to house, have found I have quite the collection.  I am going to go through them and see which ones I still love, and which ones I can bless someone elses home with.
4. Christmas Items – So, my husband and I were married in December, so we received a lot of Christmas décor items, including 9 nativity scenes.  Yes, 9 nativity scenes.  They were all different sizes, and with our small living spaces in our early marriage years, couldn't keep them all.  So, we kept about half of them, along with a lot of Christmas décor items.  We have now been married for 16 years, and find that we still love some of the items, but have also added our own Christmas décor to the mix.  This has left some of the older items in the Christmas bins, and not displayed at Christmas anymore.  As I put away Christmas décor this weekend, I am going to see what those items are, and pass them on as donations.  How about you?  Do you have Holiday/Christmas items you no longer use and can let go?
5. Random Clutter Spots – These are the hidden spots in our house, that are in a drawer, we hope no one sees.  In my house, they have been an "art drawer", junk drawer, hair drawer, and many more.  Taking the time to pull out the items, in each drawer, toss out the garbage, and reorganize with some small plastic organizers, can be simple and refreshing.  I recently went through my little girl's hair drawer, and put two small trays in, one for headbands and the other for hairbows/clips and elastics.  I tell ya, it is so nice to get hair done in the morning without digging through a pile of hairbows and who knows what.  Next, I need to tackle our "art drawer", which contains more pencils, pens and markers then I want to count.  I have some pencil boxes ready to sort into, and am ready to throw away or donate what is left.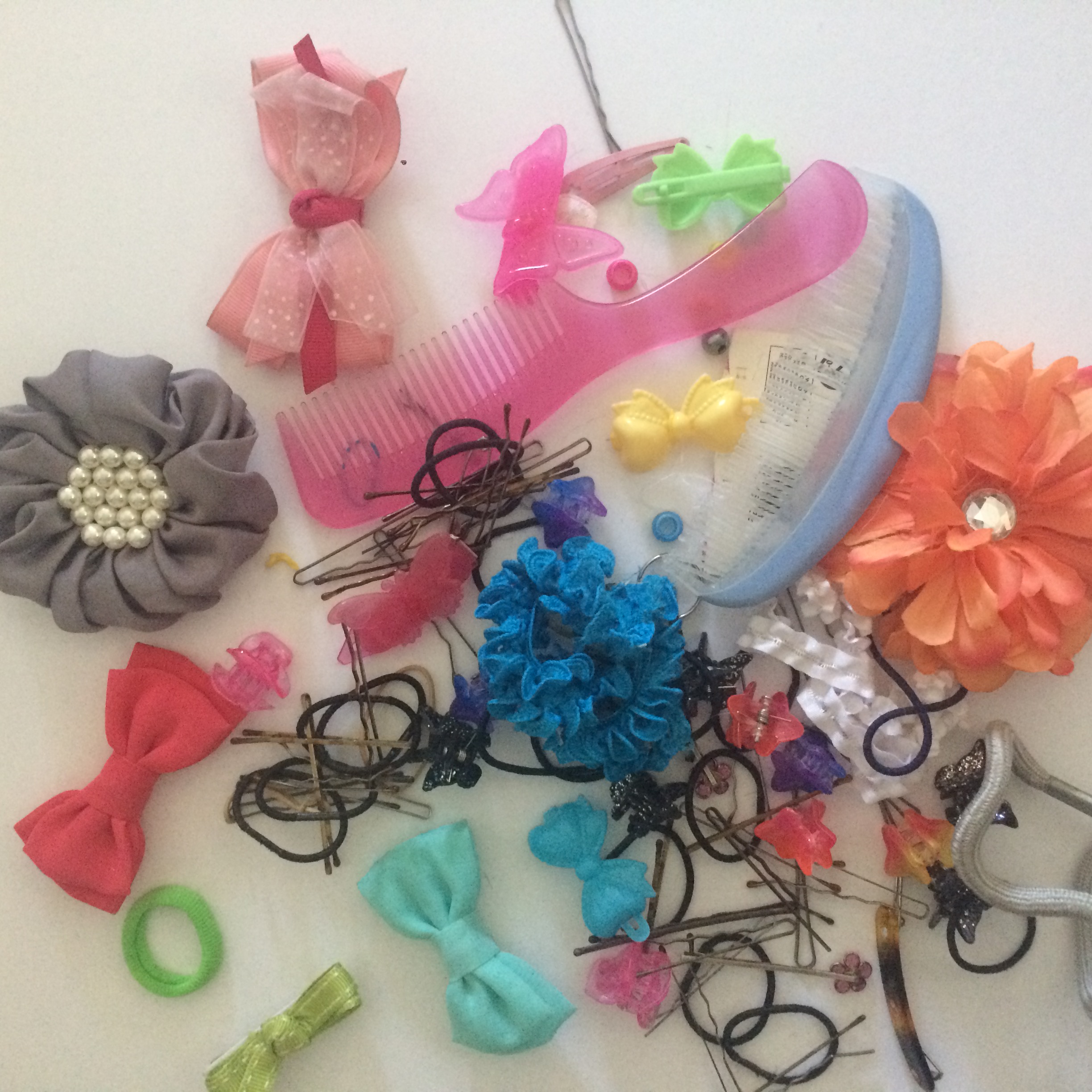 Whew!  Doesn't it feel good to get a few areas decluttered and organized?  What a great way to start the new year, and know you are blessing the lives of your family members, by simplifying the chaos in your home.  You are also, blessing the life of someone else, who may need just what you have.  I wish you the best in your decluttering and am off to finish mine!  Oh, and don't forget!  Your kids may be getting bored by this point in the holiday break.  They can do these things too!  Give them a chance to help and be fulfilled in seeing the results!