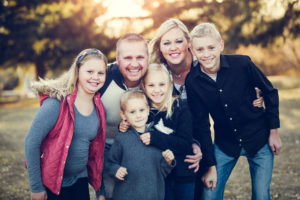 Welcome to my design studio!  I am so happy to have you here!  As an Interior Designer, I have always loved being able to create a beautiful space.  As a mom, I want to create a world for my kids filled with hope, joy and fun memories.  I know however, that I am not perfect, and need the knowledge I can gain from others to achieve some of those things.  This is where we as fellow women in the world come in.  You are needed.  I believe we all have amazing talents and abilities we are blessed with that are unique to us.  No one ever in the history of the world will be exactly like you, therefore, no one can do those talents and abilities just like you can.  You matter.  You have been given the ability to do things that can help you live joyfully, and bless the lives of others.  It is like the world around you is a giant puzzle, and you are a piece of it.  One piece may have bright colors on it, while another is soft and pastel.  Though they are different, they are both needed to complete the amazing picture on the puzzle.  Are you ready to do your part to add your piece to the puzzle?  I believe we aren't meant to sit quietly and just sail along through life.  We are here to help one another and design a life that is beautiful.  So, I invite you to jump in with me and get inspired to design your space, design your life, and design you.  Let's create joyful lives, and share our piece of the puzzle with the world!
Design Your Space – This will help you, to find the best tips and tricks, to design a space you can find joy spending time in.
Design Your Life – Use this info to simplify your daily tasks, to live a more joyful life.
Design You – Find key details here, to help you be your best self.